Timothy A. Mitra
artist, podcaster, iOS Developer, Development Manager, technical consultant, lecturer, web developer, and technical writer. You can find many links on my Links Bio page. I'm also becoming active on Mastodon (see the links bio.)
In August of 2022, I spoke at the last 360iDev about finding work as an iOS engineer. We regret to inform you… finding a job as an iOS Engineer.
In November 2022 I gave a talk on Hacking Your Brain… with Brain Science
I've did some technical writing and evangelism for a Apple in 2020  that has "evangelists", ending in Dec 2021.
In August 2021, I was interviewed about engineering iOS apps for a major Canadian bank – Decoded: The Art and Science of Building Mobile Banking Applications
I spoke at the first SwiftTO conference on August 13, 2019. Here's a link to my talk. 5 Ways to Level Up Your Mobile Development. I gave a preview of the talk at TACOW on July 9, 2019.
I am currently a Senior Engineering Manager, iOS at SpotHero. Before that I joined TD Bank as a Senior iOS Developer  and subject matter expert, working on their mobile banking platform. I was promoted in 2017 to manager.  I got my first TD account in 1979 and I have been a TD Canada Trust client since the early 90's. So it's really cool to be working on the apps in at the TD Centre, which was created by one of my favorite architects, Mies Van Der Rohe.
I also host and produce the More Than Just Code podcast, which focuses on iOS development. It is a round table format including developers across North America. My current co-hosts are Jaime Lopez Jr, Mark Rubin,  sometimes Greg Heo and Tammy Coron. I also guest host on the RoundaboutFM podcast.  Aaron Vegh left the show in 2016.
Jaime Lopez Jr, Jonathan Kuehlien and I have been hosting a pop culture sci-fi podcast, Spockcast, centered around Star Trek: Picard and Star Trek: Discovery.
I am still working on iOS apps. This involves updating apps that I have produced for 2 For Life Media, Son House Productions and my own company, iT Guy Technologies. These are some pretty diverse apps in life style, entertainment, productivity and of course games. Apps you can check out are the Strombo Show, Device Tracker and Geese Squad to name a few. 2life, 2life Baby, 2life Ultimate Wedding Planner, were sunset in 2021.
Under the hood, for those who are interested, I work primarily in Xcode with Swift, SwiftUI and Objective-C. I spend a lot of time with UIKit, CoreData, NSURLSession, AVToolKit as well as Sprite Kit and the requisite frameworks needed to manage content in apps. I can also be found wielding design tools to create artwork  and wire frames. Soup to nuts I wrangle all parts to iOS and OS X app development. I also do a fair amount of web development, mostly custom WordPress and app APIs that support the mobile apps.
For more than five years, I have been a member of the kodeco.com (formerly RayWenderlich.com) tutorial team. I have written a couple of tutorials but lately I have been part of the Articles Team. I recently was involved as Developmental Editor on The Swift Apprentice book which was published in October 2015. I am working on another new project headed up my Ray Wenderlich himself. Stay tuned.
2019 marked my 30th year of using Apple Macintosh computers. It was true turning point for me using Macs and computers in general. I started as one of a few people who worked full-time on a computer and now 30 years later we carry them in our pockets and wear them on our wrists. Access to information is taken for granted.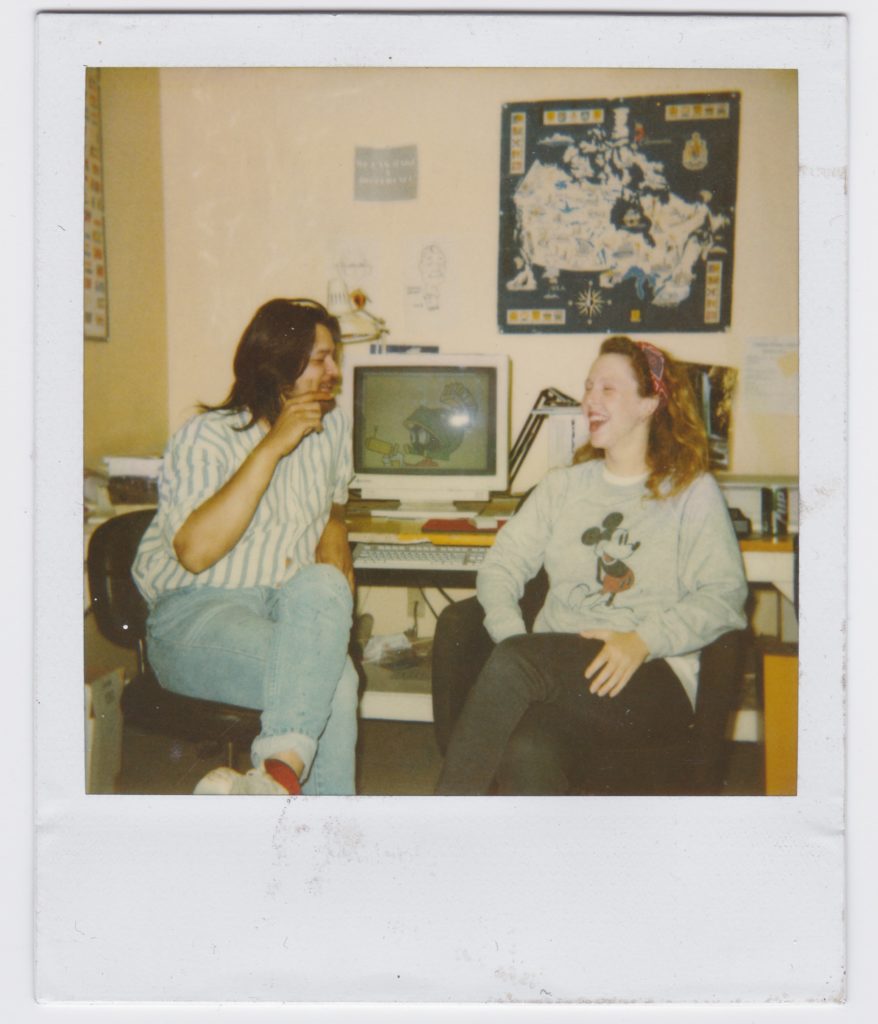 I am no longer able to teach iOS development outside of TD. My latest course is Swift 101, for persons interested in learning Swift for iOS and OS X. Ongoing courses are on iOS development introduction and advanced. I have also trained users on Objective-C, WordPress, and various Adobe titles for print & web.
During the week of Dec 14, 2015, I taught "Advanced iOS Development" online. We covered some advanced topics on iOS development and Swift.
I continue to provide consulting services in iOS development & IT and I am available for contract work.